Applications are open!
SpiderForest is excited to announce our February application season is now open now through the 24th! If you have a webcomic and would like to become an official member of our collective, apply today!
Contribute to our projects!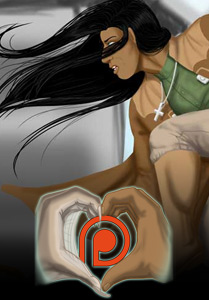 Darwin Comics now has a
Patreon Page!
Want to see Plague and Only Half pages early? Want to see concepts for upcoming projects? Consider becoming a patreon!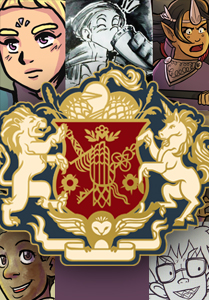 1001 Knights has launched on Kickstarter!
This incredible 3-volume comic anthology celebrates kickass ladies, feminist characters, and people-positive knights, with art and stories by Christina Major (Sombulus), Kata Kane (Altar Girl), JD Benefield (Random Battles), Jennifer Zyren Smith (LaSalle's Legacy), and Rel (Witchery, Etc.)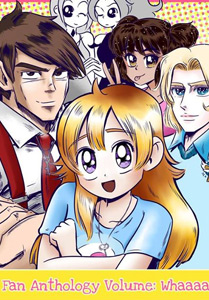 An
Altar Girl Fan Anthology
is being organized by fans for fans! Heading the project is JD (of Random Battles) and Samantha of shooting-stars.org. Anyone can be part of it by submitting comics, illustrations, or prose! Details are at
http://dream-in.blue
Buy our stuff!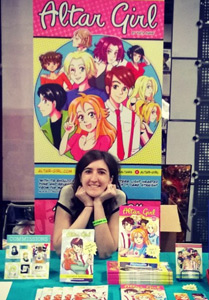 Altar Girl is doing Katsucon Feb 12-14 at Table C9 with Wayward Studios. Kata will be there with Books 1 & 2, Mini Comic, Charms, Prints, and more!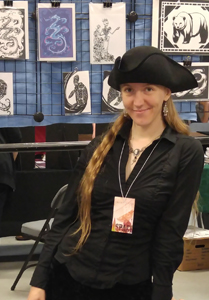 Maryanne of
Xylobone Tomes
will be exhibiting at
ICE
, the Independent Creators Expo and Film Fesival in Dayton, Ohio on February 20th!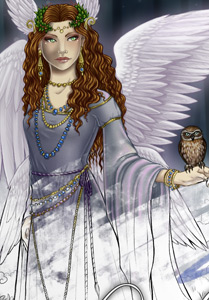 A new coloring book by Monica N. Galvan is out!
Enchantresses and Fair Folk
features fantasy depictions of sorceresses from different cultures, as well as some characters from MoonSlayer's world. For adults and older children.
New Chapters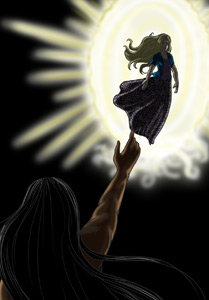 The Only Half Saga: Of Dhampirs and Warlocks
kicked off its latest chapter on January 28th! Garrett remains behind, helping with cleanup and catching up with a man he thought dead nearly thirty years. Meanwhile Cabal struggles to heal….
What it Takes
reached 600 pages and 6 years old in mid-January! Come celebrate by watching the Trustees mess with Colbey's life as all-out war between King Arthur and A City in a Place becomes the inevitable conclusion to this already desperate situation.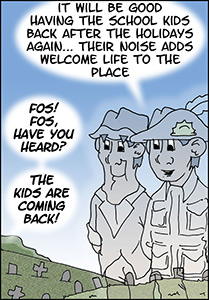 School Spirit
continues into February with the kids coming back to school after the holidays, and pushing on towards 1700 strips! Join Casper, Cody and the indomitable spirit of Wendy as they wander through fun misadventures with the rest of the school kids and the spirits in the cemetery next door. Very little scary Australian dialogue to scare you off!