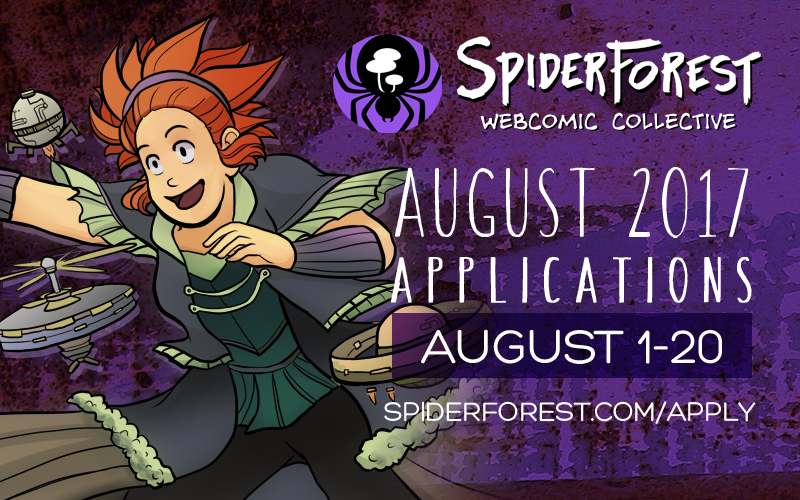 It's that time of year again!
Do you have a long form or strip comic? Does your work have at least 15 pages or more (better yet, at least a full non-prologue chapter)? Are you looking for a place where you can share your ideas, get advice, and be a part of a bigger community?
Look no further!
Spiderforest will hold it semi-annual Member Applications starting August first and running through the 20th!
Time to start checking out the FAQ and polishing up your application!
Don't forget if you are a returning applicant: All creators who have applied before, are required to seek critique through the Spiderforest Forums before resubmitting their work. With only two weeks until application season starts, now's the time to make contact and give yourself time to address any concerns brought up by the members of the forum.
While this policy applies to applicants who are reapplying, we encourage even new applicants to come by the forums and solicit critique in advance of the application season!
Application season will open on August first and run through the 20th!
Good luck to all who apply!