Stay cool this summer with some fantastic community art from keii4ii, creator of Heart of Keol (featuring Marduk from The Ferrin, Michael from Michael, and Eve from Littlelight Asylum) as well as a summer-y summary of what's washed up on our shores!
Application Season, Convention Appearances, and New Releases
Massive thanks to everyone who applied for SpiderForest membership! We're carefully reviewing all the applications now and will be making our announcement about the results the last week of August. Remember that regardless of membership, our
forum
and
Discord
communities are open to everyone who wants to share their webcomic work and get feedback.
G Pike of
Title Unrelated
will be tabling at FlameCon in NYC August 18-19. Stop by and say hello!
Promises, Promises
– a collection of three short stories and a novella in The Brothers Martin universe – is now published!! The collection follows Tom and Steve as they try to get on with their lives after the events of Plague. Not as easy as it sounds when someone threatens what they're trying to build!
You can get your copy in print or on Kindle Ebook! Check out the
Amazon Listing
for more information!
New Chapters and Milestones
Chapter 9 of XII: Of Magic and Muses will drop on the 15th of August. You can also get the PDF on Gumroad here!
Supervillainous celebrated both its five year anniversary and 500th strip on July 20th!
Chapter 15 of LeyLines is the first step in a whole new journey as the story shifts from a comic to illustrated prose AND audio-book form. We give a big salute to the amazing comic work Robin has done, and look forward to the future of LeyLines and Robin's other projects!

Soul's Journey is coming to print very soon, with books available for order August 30th. For more info, check out this public Patreon post.

The new chapter of Michael – Jury of My Peers – began on July 2nd! Already in hot water with his folks and the school, now he has to worry about killing his social life too? Better than another outbreak of M219 however! Guess he's going to have to suck it up and pray no one recognizes him.



Cat Legend is celebrating 15 years this month! We can hardly believe it's been so long until we look back at the first pages!



Sunset Grill celebrates its tenth anniversary on August 4th. At the time she started it, Kat gave it six months. Guess this story has legs after all!

Kez of What it Takes will be traveling to a far away land (not really, just a few states away) for an internship and will be away from her dear, dear comic making set up for an entire month! Any art of any sort to post during mid August to mid September would be ever so appreciated. Don't want to leave What it Takes readers hanging for too long! Send to warofwinds@gmail.com
Arbalest will be on break for the month of August, with updates resuming September 3.
Title Unrelated will be going on break again until late August or early September.
Beneath the Clouds is going on hiatus for a month from July 16 to August 20 so Caroline can go on holiday. In the meantime, enjoy some sketches from the trip to Japan which inspired her story!
Andy is off on a wild wilderness adventure, so I, Mummy will be on hold for August. Go outside, enjoy the summer and come back in September!
Castoff is gonna be taking a hiatus for a few weeks while Star is away from her computer traveling! The comic will be featuring guest art and return to regular updates next month!
Kickstarter Books Shipping Soon!
Great news, Kickstarter backers! We've received our shipment of our Threads Anthology and will be shipping it out to backers soon. Keep an eye on our Kickstarter page for more info!


Closing the Chapter
Littlelight Asylum
finished its first book! While the team works on the next one, Littlelight will be taking a break until a good enough buffer is done. Guest art will be posted in the meantime!
Gemutations:Plague
began updating twice a week on November 27th and plans to be wrapped up by December 18th! That's right, after eleven years running, Plague will come to its conclusion!
As a way to bridge the gap between the current story and its sequel "Michael", Darwin will be posting a prose special for the holidays "First Christmas!" Join Steve, Tom, Sarah, Maribel, David, and Angelina one more time as the couples spend their first Christmas celebration together!


Buffer Breaks
Arbalest
will be on break for the month of December while Leah bulks up the buffer (and possibly even takes some time off to spend with her wife). The comic will return on January 1, 2018 with a brand new update structure, so stay tuned!
Sombulus
will be changing its schedule to once a week on Tuesdays through the month of December.
Damsels Don't Wear Glasses
will be taking a break throughout December, featuring guest pages from four different artists.
Now on Kickstarter – The SpiderForest Anthology!
The SpiderForest Anthology Kickstarter is running now through July 14! Help bring to life our book of 20 never-before-seen comics and also get enamel spider pins, comic cameos, custom art, and prints!


New Book Releases for July
Title Unrelated Volume 3
will be available starting in July, and G Pike will be at
Indy Pop Con
July 7-9 with copies of Title Unrelated Volumes 1-3 for sale!
Are you a fan of The Only Half Saga? Darwin has a surprise exclusive coming out in July! The TOHS Omnibus! Get all three TOHS novels – Before the Fall, Redemption, and Endgame – in one complete Kindle Download! Stay tuned to
Darwin Comics
for further information and release dates!
New Chapters and Milestones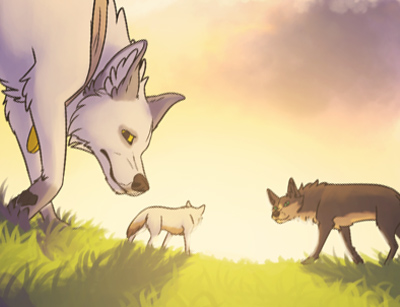 Soul's Journey
leaps into its fourth chapter at the end of July.
A new
Spare Keys for Strange Doors
story has started, with Lucy back at the drawing board after her maternity leave! Join her for another thrilling adventure, as we find out exactly how far one cat will go to get extra dinner.
My Hero!
celebrates its first year anniversary on July 11!
Gemutations: Plague
started its epilogue chapter "Making it Official" on June 26th! Two cures and a wedding? Even better, Darwin is going to post updates Mondays and Fridays for the foreseeable future!
Castoff will be going on hiatus for a bit while Star makes the big move to Japan! The hiatus will begin July 24th and run for a few weeks, with guest art posting in the interim!

Arbalest will be on break for the month of July so that Leah can rebuild her buffer and go on a super belated honeymoon with her wife. Regular updates will resume on Monday, August 7!!
666 Bistro will be going on hiatus while Laura moves into her new home!! Updates will resume once she's all settled and has internet again! Stay up to date with her on Twitter during the pause!
SpiderForest would like to extend a big welcome to our newest members for the Spring 2017 application season! Check out their amazing comics!
Sword-Swinging, Spell-Slinging Fantasy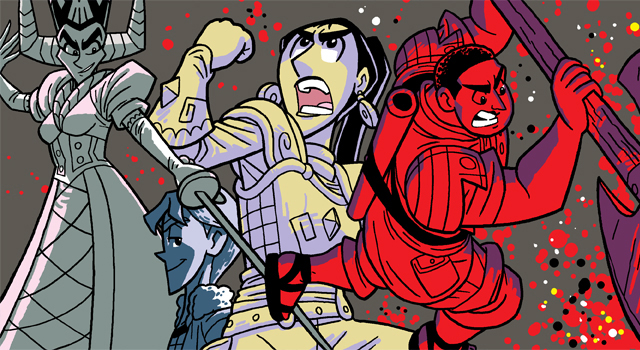 Monster Lands
– A fantasy/dramedy story that focuses on the axe-wielding, monster-riding adventurer Othera as she battles against the tyranny of the evil queen Eren Lorry!

HELM – Embark on a journey across the dark and dangerous world of HELM in search of the legendary Bastard King.

Saffron and Sage
– Saffron and Sage is a comedy/action comic about a group of adventurers trying to rescue a kidnapped Prince while learning valuable life lessons.

Sell Spell – When Sedo, an illegal spell-for-hire, is tasked with "retrieving" a mysterious artifact, he cons a gullible Mage's apprentice and his motley crew of bodyguards into helping him. However, as simple treasure hunt turns into treacherous cross-country journey, Sedo gets the sinking feeling he is being hunted… and more importantly, underpaid.
Space & Unseen Worlds!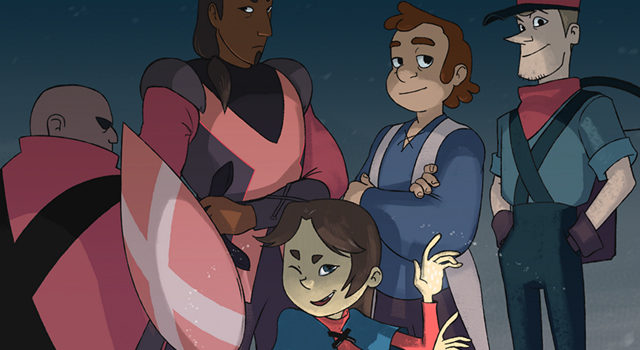 The Dad Brigade
– Brandy is a young girl being trained under the protection of a group of highly skilled mercenaries. Among these mercenaries are the assassin, Crucible Jack, the marksman, Jean d'Arblast, and the warlock, Hergin Pride. Dale O'Dawn, a noble knight, tries to keep them in order, to little avail. Together, the men must put aside their differences to raise Brandy into a warrior fit to stop the apocalypse.

Dreamrise – The setting is the year 2515, when most of the solar system has already been colonized and terraformed. A motley ensemble cast must work to fight things like Magic Terrorists, Corrupted viruses from alternate timelines, and EMOTIONS.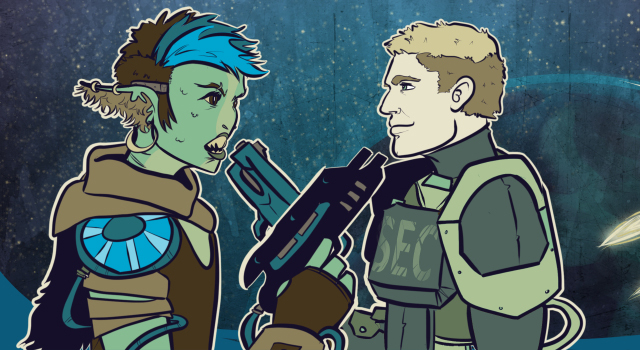 The Empathy Drive
– The promised golden age was lost before it began. Humanity reached for the stars, remaking fledgling civilizations in our own image. When the unthinkable happened, we fled – riding a cascading wave of xenophobia back to Earth. These are the stories of those who were left behind.

Of Conquests and Consequences – A teenage aristocrat from the North finds himself a prisoner of war and is assigned as a servant to the young heiress of one of the clans from across the desert. His captor will take him far away from his homeland and further still from his comfort zones. How will he adapt to the new culture?

Realm of Owls – A parliament of owl people have raised a grand city in a lustrous turf. These are the records of two owls who have decided to document the history and antics of their silly people in a whimsical comic strip form. Everything from the ever-shifting sovereignty to ice breaking to pigeon flinging is depicted here!

Slice of Life (or Death)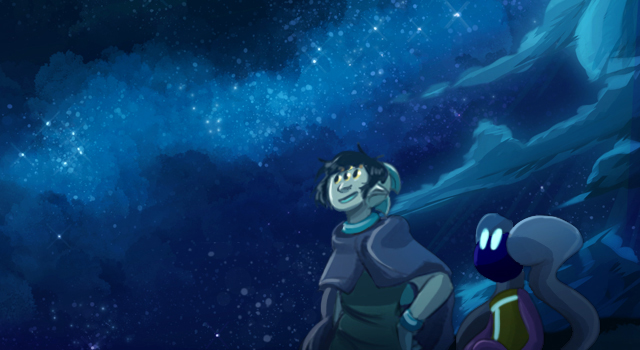 Cosmic Fish
– Acantha and her kind are monsters called "ghosts". They aren't part of the "life cycle", where every living soul filters through two planetary guardians. As the different ghosts and monsters change — both emotionally and physically — they attempt find the answers behind the mystery of their existence, and either heal or run from past mistakes.

Fine Sometimes Rain – A slice of life about love, friendship, and overcoming depression.

Evil Witch Allie – Jake found a little girl claiming to be a witch wandering alone outside his house on Halloween. It would have been nice if that turned out to be the weirdest part of his night.

Paisley Brickstone
– Being the new kid is never easy, but life gets even harder for Harvey Mammaroth when gym class takes a wild turn and he and his classmates find themselves trapped in an empty school. Is the whole thing just a vague assignment set up by their sadistic gym teacher, Coach Trener? Or is something much darker going on?

October 20 – After a decade of fighting the curse that has befallen them, Catherine and Raimundo have their backs to the wall. The last of their allies have been claimed by the monster that comes for them every year on October the 20th. Can they survive the day? Can they find a way to go on, even if they lose everything? And can they find the man called Shields McKloskey, who seems to hold all the answers?
The Spiderforest Forums
have a whole new design! Mobile-friendly and available in dark and light styles, our forums are open to everyone, regardless of SpiderForest membership! Thanks to Alyssa for coding the design, and the combined efforts of KEZ, Tiana, Thane, and Kat in getting it all live! Definitely let us know if our spiders didn't quite wrap up all the bugs, will you?
Comic of the Week wraps up the week of December 19th! Our members thank their fellow creators for plugging comics each week to their audiences and all the new readers for taking time to check out the different comics offered!
Sweet New Stories and Merch!
Bruno Harm is raffling off a mug for Christmas! Just leave a comment on
Brunoharm.com
between now and Christmas Day to get your name in the hat!
David Davis, creator of
Cosmic Dash
has published a novel length story called
Pause and Effect
. It's over 136 pages long and completely free to read!
XII has new hoodies
up for sale and we now have a proper fan art gallery!
The third novel in the Brothers Martin series will be on sale starting December 15! Starting Over follows Steve's return to Kuala Lumpur, his quest for vengeance, and the glimmer of a new start. Vengeance is a jealous lover however…
Preorders
are available now through Kindle downloads and the book is enrolled in KDP Select and Amazon matchbook!
Arbalest will be on vacation for the month of December, returning on January 2. In the meantime, check back for guest art!

The Sundown Boys just finished up Chapter One and will be taking a short break. The chapter two cover will go up on December 18th, and then the first page of chapter two will go up on January 1st, which is when regular updates will resume.
| | | |
| --- | --- | --- |
| | | |
| Soul's Journey's archive will exceed 100 pages in December. | What it Takes reaches 700 story pages, with some major plot reveals! Death's doorstep just got a whole lot closer. | XII: Of Magic and Muses has rolled straight into Chapter 2! |
| | | |
| 6-Commando is back with a new season, a new chapter, and the women and men of the United Nations Multinational Forces Africa are facing their biggest crisis yet: a five thousand ton tank named Victor with nuclear weapons, and a bad attitude. | Panthera is coming out of hiatus and back to a bi-weekly update schedule for the time being. We hope you enjoy the rest of the chapter as the team deal with the revelations of who they have to fight. | Castoff wrapped up its 3rd chapter in November, and is headed straight into chapter 4! The sun rises on a new day for Vector and Arianna, but what awaits them in the coming hours? New dangers? New friends? Maybe both! If you're behind on the story, now is the perfect time to get caught up! |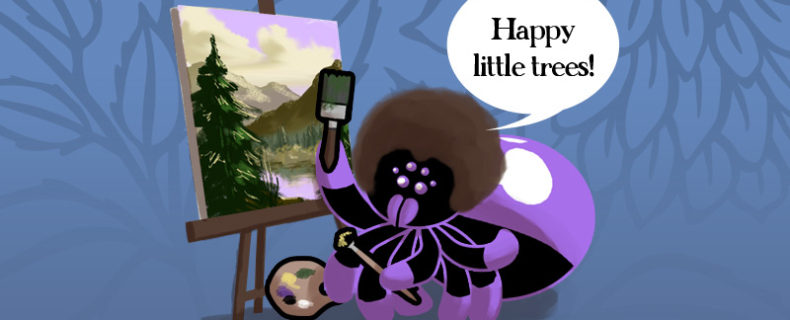 Nine spiders, one weekend!


Stop by the SpiderForest table (E 12-13A) at Small Press Expo on September 17-18 in Bethesda, MD to meet the creators of Witchery Etc, Xylobone Tomes, LaSalle's Legacy, Altar Girl, Precocious, Heracles Knot, Chirault, Sombulus, and Sunset Grill! That's a lot of spiders!

Thank you, August applicants!


We received 38 applications and are busy reviewing everything and preparing invitations to our new members! Results will be emailed in the coming weeks and announced mid-September. Stay tuned!



New Chapters!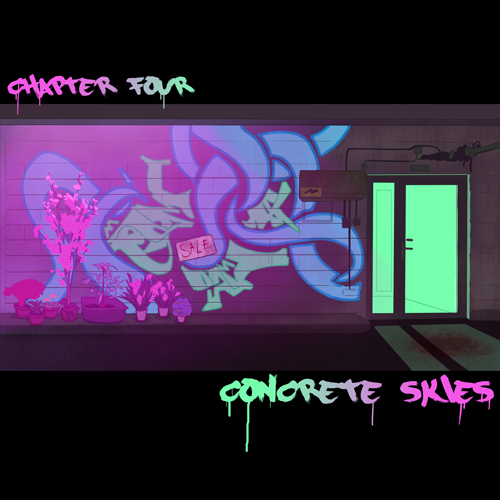 Damsels Don't Wear Glasses
is coming back September 6th with Chapter 4! Also be on the lookout for a Patreon announcement!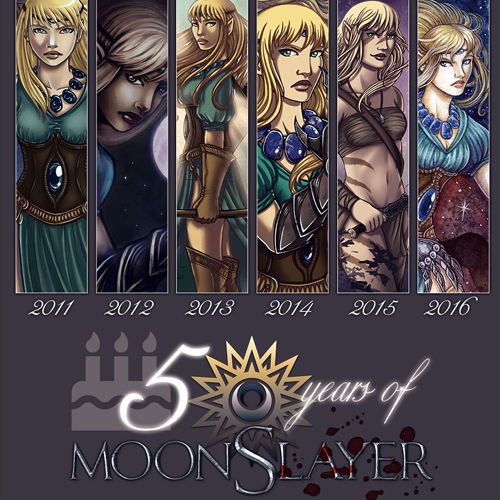 MoonSlayer
Chapter 5 ends this month, and the new Chapter, Trickster, begins! Lots of new secrets and characters will be revealed! Stay tuned! Also, we're celebrating our 5th anniversary! Expect new content and behind the scenes facts every week!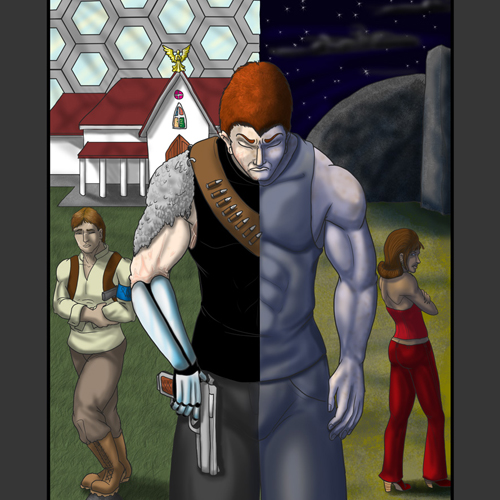 The Only Half Saga
began a new chapter on August 25th! Garrett's got a decision to make – how he feels for Sagira (And she for him) isn't making things easy! Check out "Decisions, Decisions".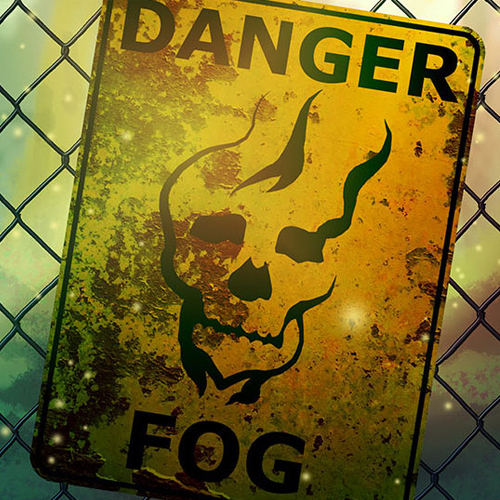 Soul to Call
is heading into Chapter 5, the final chapter of the first arc! Avril, Eli, and James find themselves trapped in the heart of chaos. At the mercy of cultists and monsters alike, their chances of survival are slim, but they're not going down without a fight.
New Books, Prints and Merch!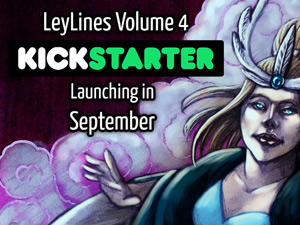 The Kickstarter for
LeyLines
Volume 4 will be launching in mid-September! The artwork and writing for this book is some of Robin's best work to date, and this volume will include not only over 160 pages of the story, but 20 pages of extra goodies, making it the LARGEST LeyLines book yet!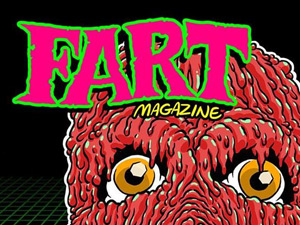 Check out the work of Laura Graves of
Witches Get Stitches
in the FART Anthology, available at Rose City Comic Con in September and ShortRun!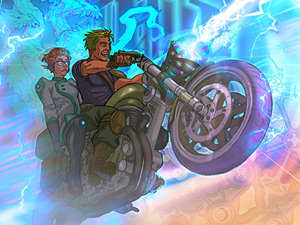 RetroBlade
is back from summer Hiatus, launching Chapter Two!
The Gumroad store
has also been beefed up, loads of new digital downloads are being added and Volume One will soon be available on there in PDF format.
Kez is out of town September 17-24. What it Takes fan art to put up during that week would be most welcome!

The last page of the current Plague chapter "One Last Time" will be on September 26th. Being that Darwin's taking a month's breather in October, that means the new chapter "End of the Line" will not start until October 31st (HAPPY HALLOWEEN)!

Speaking of Hiatus! Darwin is looking for guest art/comics/fanstories to fill in on both TOHS and Plague for the four weeks she'll be out! Please contact her at tgrshrk06@hughes.net if you're interested in helping out!
Witchery Etc. Chapter 03 will be ending in September, and will be taking a brief hiatus before Chapter 04 starts in October!