Conventions!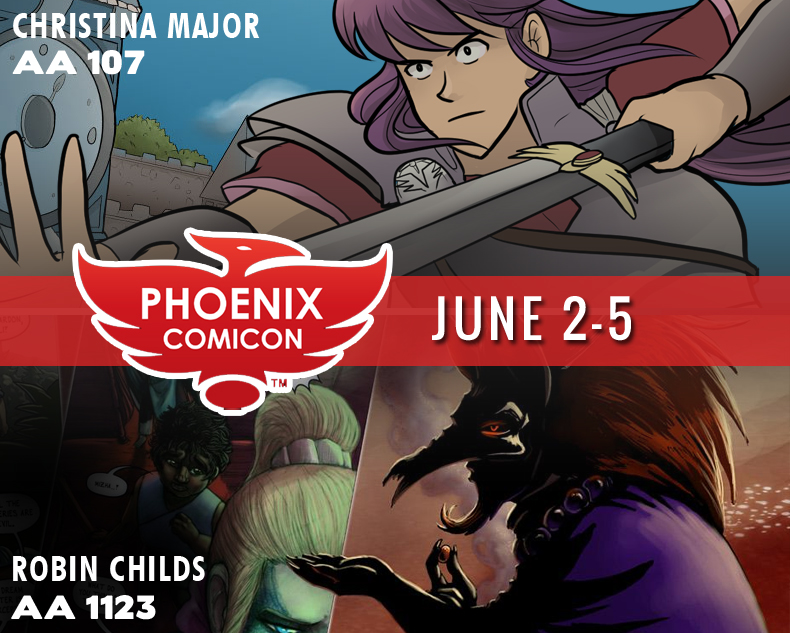 Robin Childs of
LeyLines
and Christina Major of
Sombulus
will be at Phoenix Comic Con June 2-5! Also catch Robin at Denver Comic Con June 17-19!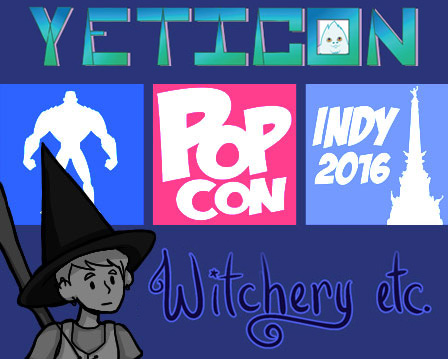 Witchery etc.
will be at
Yeticon
in Ontario, Canada, June 10-12 and at
Indy PopCon
in Indianapolis, IN, June 17-19. Come stop by the artist alley and say hi!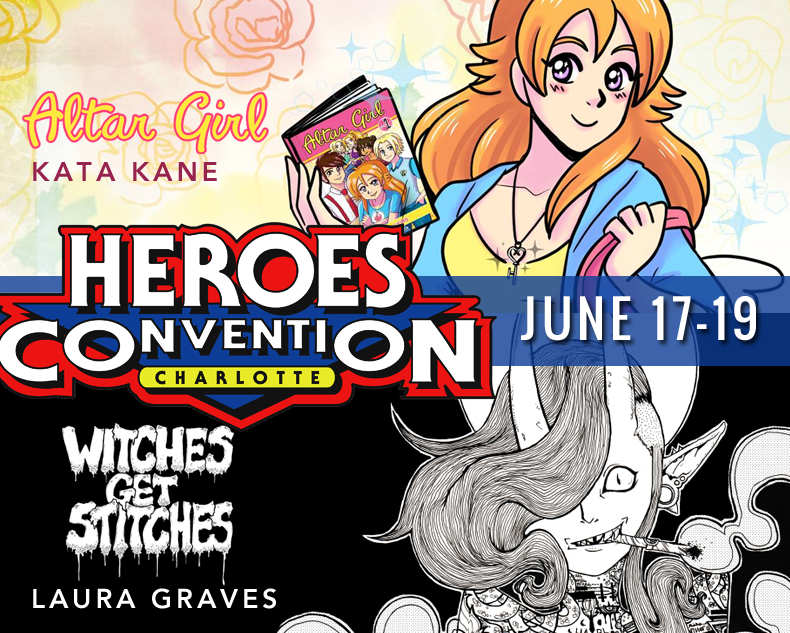 Kata Kane of
Altar Girl
and Laura Graves of
Witches Get Stitches
will be at Heroescon June 17-19! Also catch Laura at Olympia Comics Festival in Olympia Washington June 4!
New Books!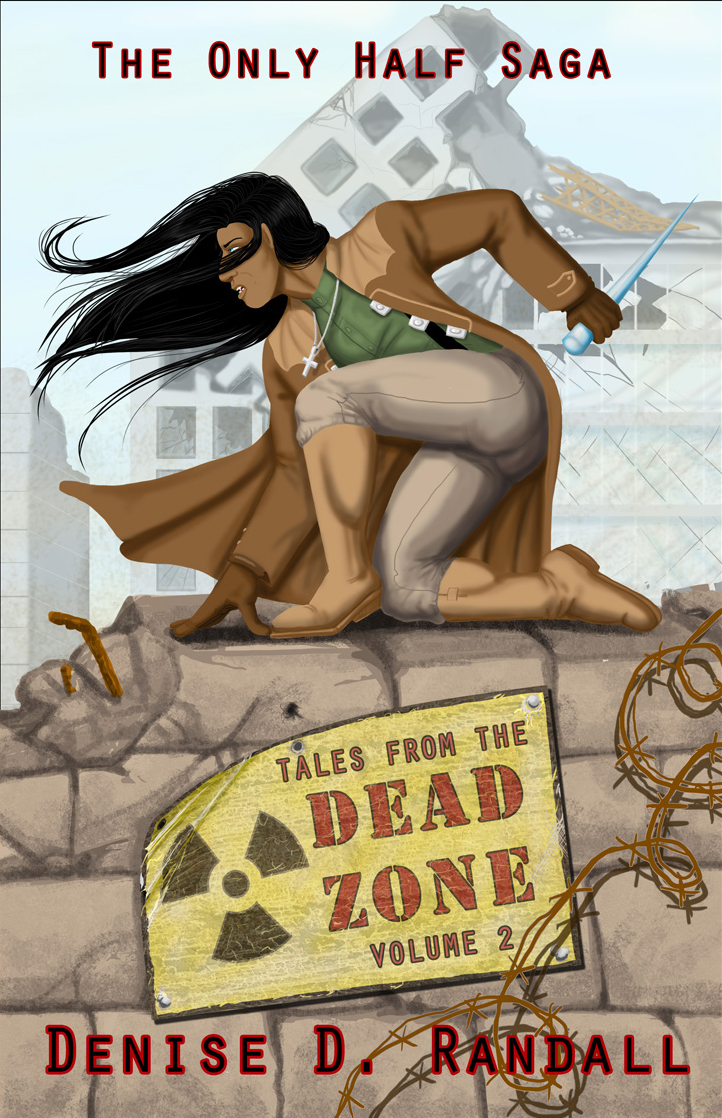 Just in time for The Only Half Saga's 10th Anniversary Celebration, TOHS's Dead Zone (Vol 2) will be coming out June 10th! Join Darwin as she spins another set of yarns that give more depth to the TOHS universe and characters! Will be available in print and Kindle versions! Check out her
Amazon Page
or
Darwin Comics
for more details!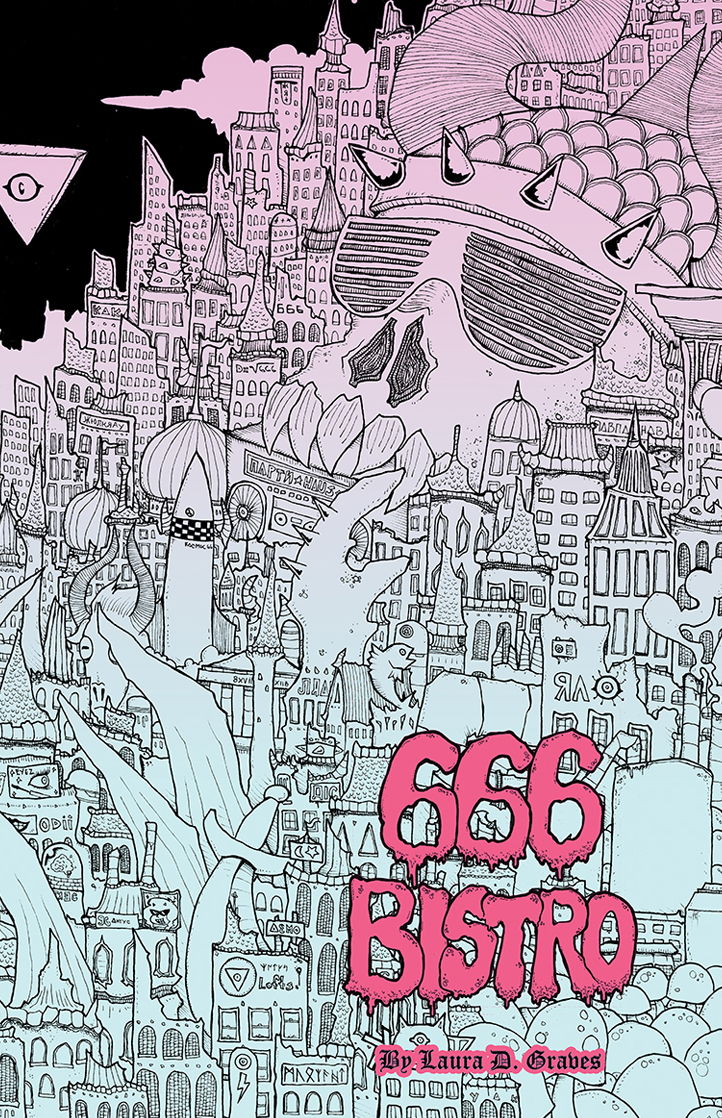 Laura Graves is releasing a new coloured edition of 666 Bistro debuting at Heroescon! Archvold finally has a new job working at the restaurant 666 Bistro! She now works retail in HELL literally! Her boss is a cannibalistic chef extraordinaire and Archy now must search for rare and unique and exotic ingredients or her boss will use her instead!
Celebrations!
On June 3rd, Chirault reaches its 1000th page! That's as much as 100 tens. And that's a lot.
Requiem turns 12 on June 7th!
School Spirit turns 12 on June 12. The strip will then officially be older than the chronological age of most of the kids…
Mitsukaiten of Arbalest is getting married this month!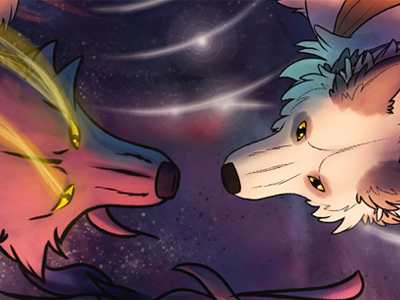 Soul's Journey
is about to wrap up the intermission and will start with Chapter 3 on June 16th.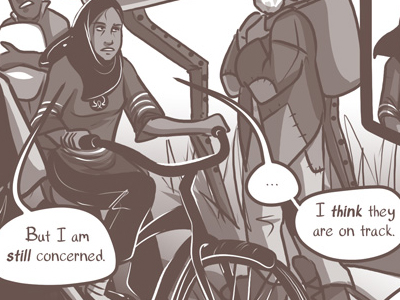 What it Takes got its own domain! Please change your bookmarks and visit it at
acityinaplace.com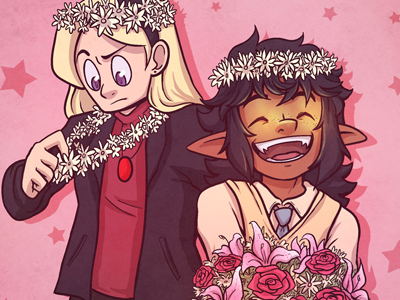 Castoff
just wrapped up chapter 2! If you've been meaning to catch up on Vector and Arianna's misadventures, now is the perfect time! In addition, the comic will be taking a short break during the first half of June, but will be posting guest art M/W/F during the intermission and returning to twice-weekly updates on June 13th!