Community header art from Delphina, creator of Sombulus, featuring our newest members!
Guess Who's Joining SpiderForest!?
Thank you to everyone who participated in our 2018 application season! It was another tough season with lots of awesome entries! After much deliberation we'd like to congratulate our newest members and their respective comics:
Definitely take a look! There's lots to choose from for any genre and style!
SpiderForest Representin'!!
A Bit of a Breather!
Sombulus has wrapped up Act 7 and will be taking a short breather! The title will resume updates on October 25!
All Refreshed and Ready for Fall!
Castoff
is back from summer break! Now's a great time to get caught up!
Arbalest
returns from vacation with weekly Monday updates on September 3!
Last Traveler
will be back from summer hiatus on September 5th!
GOOOOAAAALLLLL!!!
Our second anthology Threads: A Gallery of Rogues successfully Kickstarted and even reached two stretch goals! Thank you to the 203 backers who made our third Kickstarter the success it is! You guys are awesome! Keep a lookout for updates on fulfillment!
School's out, the weather's warm, people are looking forward to family vacations, and lots of activities to participate in! SpiderForest is no exception! There are lots of things upcoming this month for the Collective! Con Season, a Second Anthology, upcoming application season and MORE! Keep reading for details!
Application Season 2018!
Our next application launches July 10! We're looking for community-focused independent webcomic artists to join our membership. Visit spiderforest.com/apply to learn more about our collective and what we're looking for in a member, and stop by our Discord if you'd like to meet the community or have questions!

SpiderForest Anthology!
Space pirates, royal castle heists, and cheats of all stripes. The second SpiderForest comic anthology, A Gallery of Rogues, launches on Kickstarter June 4, featuring sixteen original stories about rogues! Get your copy at spiderforest.com/kickstarter and let us make your pockets a little lighter!

Con Appearances!
Robin Childs of LeyLines, Christina Major of Sombulus, and GPike of Title Unrelated  will be at Denver Comic Con June 15-17! Stop by and check out their amazing comics!
Additionally GPike will be tabling (#910) at Indy Pop Con (Indianapolis, IN) June 8-10!

Milestones!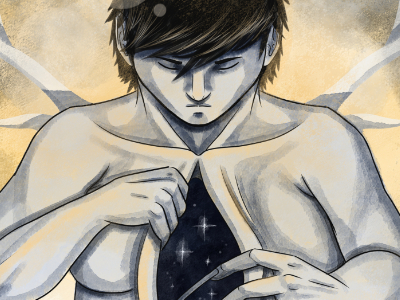 Chapter 5 of Arbalest kicks off on Monday, June 4, along with a return to once-a-week updates. Come back each Monday while we unfold The Beautiful Night Beneath Our Skin.
The current story arc of The Only Half Saga, Of Dhampirs and Warlocks will be drawing to a close by the end of June!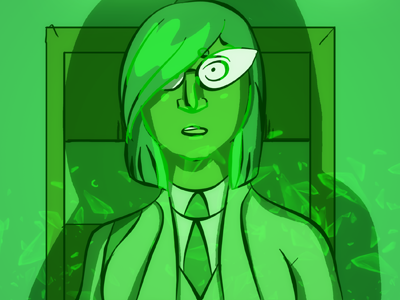 Of Magic and Muses begins it's 6th chapter! If you want to read ahead, Batichi has dropped Chapter 8 on to her Gumroad Store for purchase!

Hiatuses
Soul's Journey will go on a short break after concluding the currently running intermission on June 14th.
The following weeks will feature guest art to tide you over.
Because of their Con commitments in June, GPike's Title Unrelated will be taking a short hiatus for the month! Updates should resume in July! Stay tuned to Title Unrelated for updates!
Due to The Only Half Saga getting ready to wrap up the current story arc "Of Dhampirs" and the hiatus until October, Darwin is hoping that her readers and fans will help fill in the three months before The Devil's Own premiers by contributing some guest art! Contact her through the TOHS website for more information or to drop off art!
Returns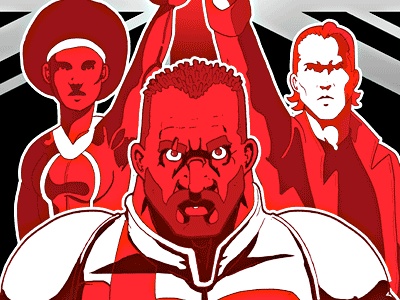 Vanguard is back! Get ready as Issue 15 launches in June.

No Foolin'! Spring is here! Things are heating up for our very busy story weavers!
Check out all of the awesome projects, milestones, and anniversaries being celebrated in the month of April!
Spring Kickstarters!
Fine Sometimes Rain
is going to be launching a Kickstarter on April 18th to fund the printing of the first graphic novel! The first volume will contain the first seven chapters of this slice of life tale about overcoming depression for a total of 238 pages. It's a really nice slick book that would look great on your comic shelf.
James Nelson of
Monster Lands
has launched a Kickstarter to print physical books for Monster Lands vol.1.
View the Kickstarter
here
Get Your Copy Here!
Christina Major of
Sombulus
will be at
Silicon Valley Comic Con
April 6-8! Stop by her table at Booth 131 and say hello!

Realm of Owls has opened a merch shop! Dive into Owl Basket and find shirts, hoodies, paper art prints and other stuff staring at you while you shop. New designs will hatch into the basket every now and then, so be sure to stare at it intently. (☉v☉)

As you know the YA webcomic
Michael
began back in January. The webcomic was supposed to be in conjunction with the novel's release. Only problem was, the novel wasn't ready…
That has been remedied! And there is now a release date for the book!
Be on the lookout on
Darwin Comics
for "Michael: The Cause" on April 16th, 2018!
It will be available in print and Kindle formats! Contact Darwin in advance if you'd like a signed print copy! (You can click the contact button on any one of her webcomics!)
Anniversaries and Milestones

Arbalest turns 2 years old on April 11th! Help her celebrate the occasion!

Castoff just completed its 5th chapter, and has entered chapter 6! The trio continues their journey to the capital, but find themselves caught up in an unexpected conflict. Will they make it through the mountain pass unscathed? Now's the perfect time to catch up!

Hiatus and Returns

*J-Nelson of Monster Lands will be taking a 6 week hiatus (April 9-May 21) while managing the kickstarter for volume one!
Hiatus + Fan Art Request!
*The Only Half Saga's current story arc Of Dhampirs and Warlocks is slated to come to its conclusion some time in the Summer of 2018.
At that time, Darwin will be placing the title on hiatus with a relaunch date of October 4th, 2018. This is to give her time to plan, revamp the site, and get a good buffer of pages before starting into the newest story arc, "The Devil's Own."
She's calling on all TOHS fans for help filling the months between hiatus and relaunch! If you would like to provide fan art, fan comics, or even fan fictions please contact her through any of her sites!

Days are getting longer again! The Earth is getting ready for the spring! And our busy tale-weavers are hard at work on many a February Project!
SpiderForest Podcast: Season Two!
That's right! February 6th the SpiderForest Webcomic Collective will be kicking off its second season of podcasts! The podcasts consist of an interview with a well-known creator in the webcomicking world and they are followed up by a panel of Spiderforest Creators talking about their experiences with the subject!
Stay tuned for more information and announcements!
While you're waiting you can catch up on all the current podcasts here, or on our You Tube Channel!
Kickstarter!
Jemma M Young, the creator of Children of Eldair, is launching her newest project "Temerity" with DC artist Chad Hardin. This SciFi comic will go live on Kickstarter on February 21st. You can find out more about her awkward teenage galactic mercenaries at Temerity's Website!.
The Only Half Saga will top 600 pages on February 15th! You're welcome to help Darwin Celebrate in whatever way you see fit! Fanart, poetry, a bottle of champagne? She's willing to accept all!

XII: Of Magic and Muses is having it's second anniversary! Have questions about the comic, or want to know something about the cast? Drop your questions in our comment section at the bottom of a comic page. Or if you have fan art for us kicking around, send us a link so we can help promote you!

SF Creator Projects!

Christina is releasing a new series in the Sombulus Fan Lounge on Patreon! Support her Patreon at the $6+ level and tune in every Monday in February for a new awkward voicemail from Rana.
All the News that's Fit to Print!

Supervillainous ended 2017 having accumulated over 1,000,000 page views.
The world of Supervillainous is about to undergo a major upheaval of the status quo. The Crimson Claw, everyone's favorite fiendish family man, is retiring!

On February 5th, Chirault comes back from hiatus with a series of short epilogue comics to conclude the story! Stay tuned! It's not quite finished yet!