October's community art is from keii4ii, creator of Heart of Keol (featuring Sydney from Sombulus, Anrak from Soul's Journey, Teeko and Kiran from Chirault, and Lushaka from Heart of Keol). And here's some autumn news from around the SpiderForest community!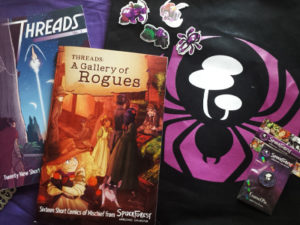 "Threads: A Gallery of Rogues" is here and shipping to Kickstarter backers. Keep an eye out for your packages over the next few weeks, and thanks once again for your amazing support!
More Kickstarter Updates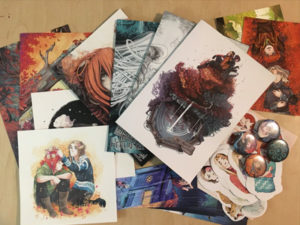 Congratulations to Steve Osgood
, winner of our SpiderForest mailing list giveaway! Our mailing list is a convenient way to get monthly news from the collective — our latest comic anthologies and webcomic podcasts, our application seasons, who's joining, who's going to be at conventions, who's hitting a milestone or coming off of a hiatus, and the occasional giveaway like this!
Join our Mailing List
New Chapters and Books Out Now!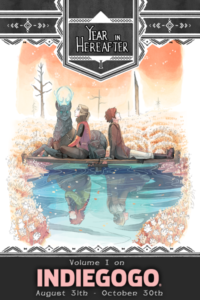 Year In Hereafter's first volume is being funded on Indiegogo!
To get this 244-page colorful softbacker, consider a pledge!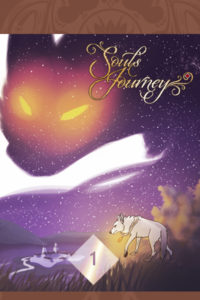 Soul's Journey
is back at weekly updates and Volume I is available for purchase. Pre-orders for the Artist Edition are also open.
Just check the store!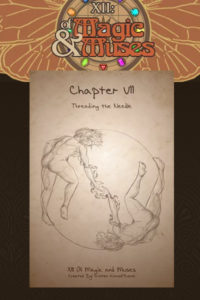 Chapter 7 has begun at XII: Of Magic and Muses!
Emma is learning about Willow & Georgia's little secret and is hesitant to say the least. This will also be our last chapter until the new year (meaning a December hiatus). Please share with us any fan art you might have so we can feature you!
If waiting is not your thing, Chapter 10 has also been released for pre-order for October 15th!

Starting up in October!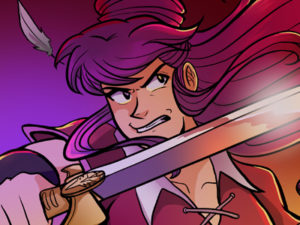 Sombulus returns from hiatus and starts up a brand new chapter on Thursday, October 25! What did Astyr's spell do to Sydney? Will the group escape? Be sure to read up and find out!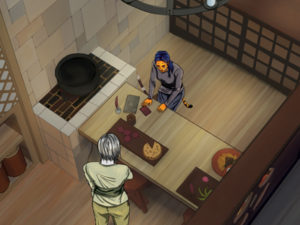 C.A. Morgan has resumed updating TDUGN as of 11 Sept 2018. Weekly updates are every Tuesday with subscribers at patreon.com/tdugn receiving them one week in advance on Mondays.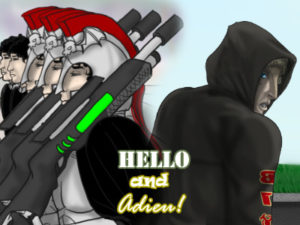 The Only Half Saga Swings back into gear with a brand new story arc "The Devil's Own!" Dominic is a second generation Devil's Own, part of a cadre of dhampirs bred and trained to protect the vampire lord. When visitors arrive to negotiate a trade, his world gets turned on its ear. The comic starts October 1 with a special four day in a row update schedule!
Michael will be on hiatus through October, returning Monday November 5th! Hiatus art is always welcome!