Community header art from Delphina, creator of Sombulus, featuring our newest members!
Guess Who's Joining SpiderForest!?
Thank you to everyone who participated in our 2018 application season! It was another tough season with lots of awesome entries! After much deliberation we'd like to congratulate our newest members and their respective comics:
Definitely take a look! There's lots to choose from for any genre and style!
SpiderForest Representin'!!
A Bit of a Breather!
Sombulus has wrapped up Act 7 and will be taking a short breather! The title will resume updates on October 25!
All Refreshed and Ready for Fall!
Castoff
is back from summer break! Now's a great time to get caught up!
Arbalest
returns from vacation with weekly Monday updates on September 3!
Last Traveler
will be back from summer hiatus on September 5th!
Stay cool this summer with some fantastic community art from keii4ii, creator of Heart of Keol (featuring Marduk from The Ferrin, Michael from Michael, and Eve from Littlelight Asylum) as well as a summer-y summary of what's washed up on our shores!
Application Season, Convention Appearances, and New Releases
Massive thanks to everyone who applied for SpiderForest membership! We're carefully reviewing all the applications now and will be making our announcement about the results the last week of August. Remember that regardless of membership, our
forum
and
Discord
communities are open to everyone who wants to share their webcomic work and get feedback.
G Pike of
Title Unrelated
will be tabling at FlameCon in NYC August 18-19. Stop by and say hello!
Promises, Promises
– a collection of three short stories and a novella in The Brothers Martin universe – is now published!! The collection follows Tom and Steve as they try to get on with their lives after the events of Plague. Not as easy as it sounds when someone threatens what they're trying to build!
You can get your copy in print or on Kindle Ebook! Check out the
Amazon Listing
for more information!
New Chapters and Milestones
Chapter 9 of XII: Of Magic and Muses will drop on the 15th of August. You can also get the PDF on Gumroad here!
Supervillainous celebrated both its five year anniversary and 500th strip on July 20th!
Chapter 15 of LeyLines is the first step in a whole new journey as the story shifts from a comic to illustrated prose AND audio-book form. We give a big salute to the amazing comic work Robin has done, and look forward to the future of LeyLines and Robin's other projects!

Soul's Journey is coming to print very soon, with books available for order August 30th. For more info, check out this public Patreon post.

The new chapter of Michael – Jury of My Peers – began on July 2nd! Already in hot water with his folks and the school, now he has to worry about killing his social life too? Better than another outbreak of M219 however! Guess he's going to have to suck it up and pray no one recognizes him.



Cat Legend is celebrating 15 years this month! We can hardly believe it's been so long until we look back at the first pages!



Sunset Grill celebrates its tenth anniversary on August 4th. At the time she started it, Kat gave it six months. Guess this story has legs after all!

Kez of What it Takes will be traveling to a far away land (not really, just a few states away) for an internship and will be away from her dear, dear comic making set up for an entire month! Any art of any sort to post during mid August to mid September would be ever so appreciated. Don't want to leave What it Takes readers hanging for too long! Send to warofwinds@gmail.com
Arbalest will be on break for the month of August, with updates resuming September 3.
Title Unrelated will be going on break again until late August or early September.
Beneath the Clouds is going on hiatus for a month from July 16 to August 20 so Caroline can go on holiday. In the meantime, enjoy some sketches from the trip to Japan which inspired her story!
Andy is off on a wild wilderness adventure, so I, Mummy will be on hold for August. Go outside, enjoy the summer and come back in September!
Castoff is gonna be taking a hiatus for a few weeks while Star is away from her computer traveling! The comic will be featuring guest art and return to regular updates next month!
GOOOOAAAALLLLL!!!
Our second anthology Threads: A Gallery of Rogues successfully Kickstarted and even reached two stretch goals! Thank you to the 203 backers who made our third Kickstarter the success it is! You guys are awesome! Keep a lookout for updates on fulfillment!
School's out, the weather's warm, people are looking forward to family vacations, and lots of activities to participate in! SpiderForest is no exception! There are lots of things upcoming this month for the Collective! Con Season, a Second Anthology, upcoming application season and MORE! Keep reading for details!
Application Season 2018!
Our next application launches July 10! We're looking for community-focused independent webcomic artists to join our membership. Visit spiderforest.com/apply to learn more about our collective and what we're looking for in a member, and stop by our Discord if you'd like to meet the community or have questions!

SpiderForest Anthology!
Space pirates, royal castle heists, and cheats of all stripes. The second SpiderForest comic anthology, A Gallery of Rogues, launches on Kickstarter June 4, featuring sixteen original stories about rogues! Get your copy at spiderforest.com/kickstarter and let us make your pockets a little lighter!

Con Appearances!
Robin Childs of LeyLines, Christina Major of Sombulus, and GPike of Title Unrelated  will be at Denver Comic Con June 15-17! Stop by and check out their amazing comics!
Additionally GPike will be tabling (#910) at Indy Pop Con (Indianapolis, IN) June 8-10!

Milestones!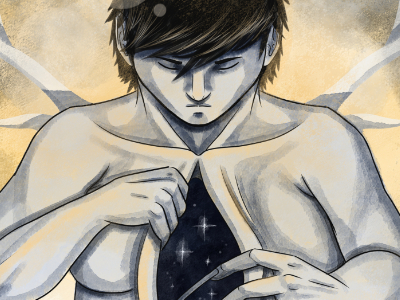 Chapter 5 of Arbalest kicks off on Monday, June 4, along with a return to once-a-week updates. Come back each Monday while we unfold The Beautiful Night Beneath Our Skin.
The current story arc of The Only Half Saga, Of Dhampirs and Warlocks will be drawing to a close by the end of June!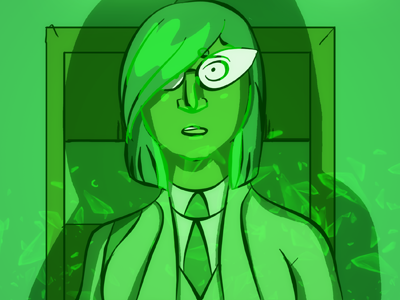 Of Magic and Muses begins it's 6th chapter! If you want to read ahead, Batichi has dropped Chapter 8 on to her Gumroad Store for purchase!

Hiatuses
Soul's Journey will go on a short break after concluding the currently running intermission on June 14th.
The following weeks will feature guest art to tide you over.
Because of their Con commitments in June, GPike's Title Unrelated will be taking a short hiatus for the month! Updates should resume in July! Stay tuned to Title Unrelated for updates!
Due to The Only Half Saga getting ready to wrap up the current story arc "Of Dhampirs" and the hiatus until October, Darwin is hoping that her readers and fans will help fill in the three months before The Devil's Own premiers by contributing some guest art! Contact her through the TOHS website for more information or to drop off art!
Returns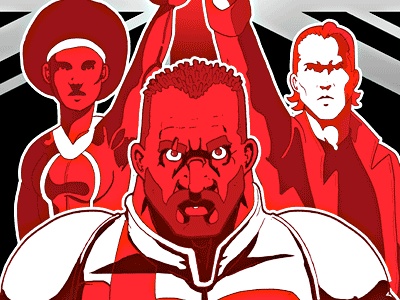 Vanguard is back! Get ready as Issue 15 launches in June.

Appearances, Books and Anthologies!
SpiderForest will be at Vancouver Comic Arts Fest! Stop by and visit Katherine Lang of
Soul to Call
, Ally Rom Colthoff of
Chirault
, and Christina Major of
Sombulus
, and check out the debut of our first SpiderForest anthology,
Threads
!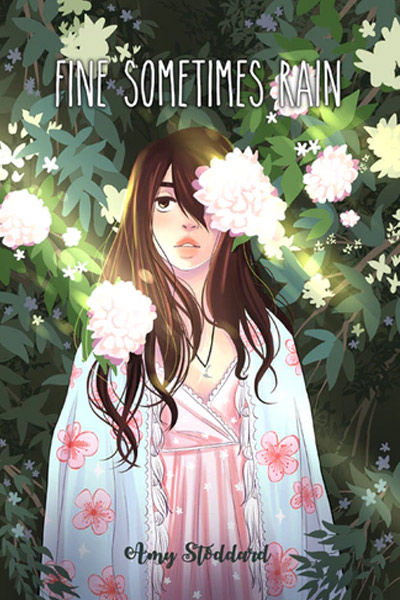 The Fine Sometimes Rain Kickstarter will be running until May 18th!
We are just a couple backers away from the halfway point to the Frida enamel pin stretch goal. Be sure to share the link if you want to hit the stretch goal!
Group Chat
– a comics anthology about friendship, is on the last days of its
Kickstarter
. It features a short sci-fi comic by Katherine Lang of
Soul to Call
. Don't miss out on this heartwarming series of comics celebrating the people who have your back no matter what.
•
Colin Tan Wei (illustrator) and Adam Ma (writer) will be making an appearance at TCAF! If you're attending, be sure to say hi!
Folklore's fifth issue has been completed, and is back to updating regularly each week.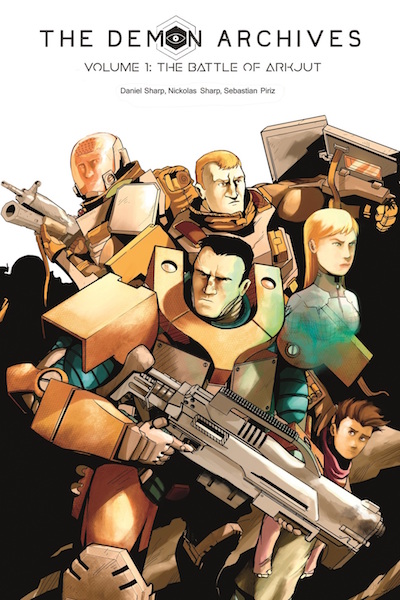 The first print volume of The Demon Archives has arrived!
Compiling the first 3 chapters and clocking in at 88 pages, join power-armored soldier Tenzin and his AI Jane as they investigate the empty city of Arkjut.

The Webcomic Almanac Anthology is on sale May 1-31, with all proceeds being donated to Project HOPE! This digital collection of webcomic art features Starlia Prichard of Castoff, Eliana Falcón of Cosmic Fish, Katherine Lang of Soul to Call, Christina Major of Sombulus, Julian Dominguez of Littlelight Asylum, Kristen Kiomall-Evans of XII: Of Magic and Muses and more.

A New Chapter Begins!
Cat Legend is returning after years of dormancy! New pages will post Monday and Fridays.

We are happy to welcome Year In Hereafter to SpiderForest, sister comic to Tistow and Tistow: Small Trolls. Welcome to the forest!

October 20 kicks off its third and final chapter, titled 'The Writing on the Wall'. Before the story reaches its conclusion, Cat and Rai are forced to face all their demons. And no-one walks away unscathed.

Chapter Complete!
XII: Of Magic and Muses is now posting Mondays and Wednesdays! Chapters 6 and 7 are now available at
the store
&
the patreon
.
Chapter 4 of Soul's Journey will wrap up in early May. Next up is the fourth intermission.

Chapter 6 has concluded for Obscurato, now is a good time to catch up. Obscurato is a fantasy adventure about a warrior grandmother on a quest to save an old friend and protect her family.