Wishing all SpiderForest members the best of luck as the year Marches on!
Our March header comes to you courtesy of Christina Major, Lee, and Keiiii. Characters featured from The Guide to a Healthy Relationship, October 20, Arbalest, Numb, and Daniel!
XII's Latest Kickstarter!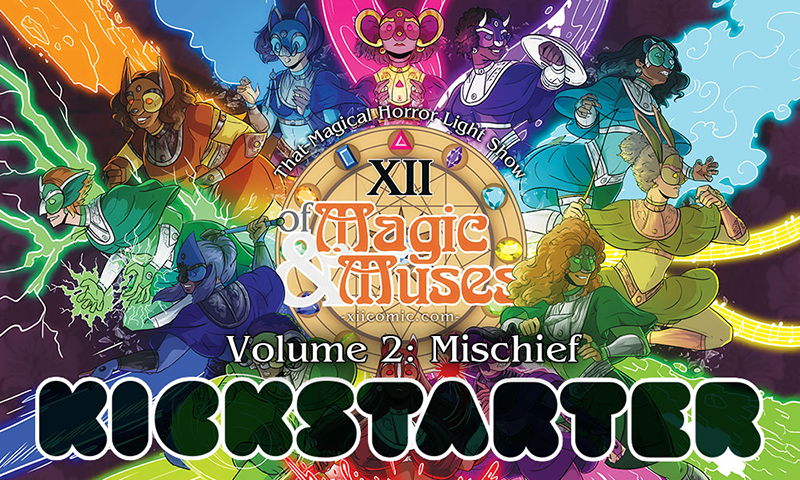 The Kickstarter to print XII: Of Magic and Muses, Volume 2: Mischief, has only a few days left! You'll be able to get 700 full colour pages in a book or digital bundle – or an option to add on our standees from our last Kickstarter!
You can follow the link to the Kickstarter here!
---
Other Happenings in the Forest!
---