This month's header image is from Jemma Young of Children of Eldair, featuring Embera growing some spring foliage with her mystic plant powers!
---
Dates to Remember!
---
Two weeks left!
Draw your webcomic character as a kid having fun to be part of our zine benefiting the World Food Program and the Yemen Humanitarian Crisis. But hurry! All art submissions are due March 15!
Templates and submission rules:
spiderforest.com/charityzine
---
Children of Eldair Kickstarter Launches March 28th!
Jemma Young is launching a Kickstarter to get the third book of Children of Eldair printed! Eldair is about a sorcerer named Koe who rescues a girl from demons. While using magic to find her friends, he get trapped in a vision of the past. Now he must witness the past so he can save the future.
Subscribe to Jemma's newsletter here to get notified when it goes live!
Title Unrelated
Kickstarter running now through March 16th!
G Pike is running a Kickstarter to reprint Volume 1 of Title Unrelated, a LGBTQ+ comic about family, friendship, and finding your true self. A trio of siblings befriend a stranger with amnesia, but little do they know they all have ties to a forgotten parallel world.
---
Comic Milestones and News
---
Ingress Adventuring Company's third chapter comes to a close on March 27th and will begin a short break before starting chapter four. Now is the perfect time to catch up on the comic!
Soul to Call has begun its 7th Chapter. Join Avril, James, and Tiffany as they search for a way to rescue Eli from the clutches of the Order. The comic has also resumed biweekly (Monday+Friday) updates!
Fighting Dreamers reaches the 5th anniversary of its launch on March 5th, 2019!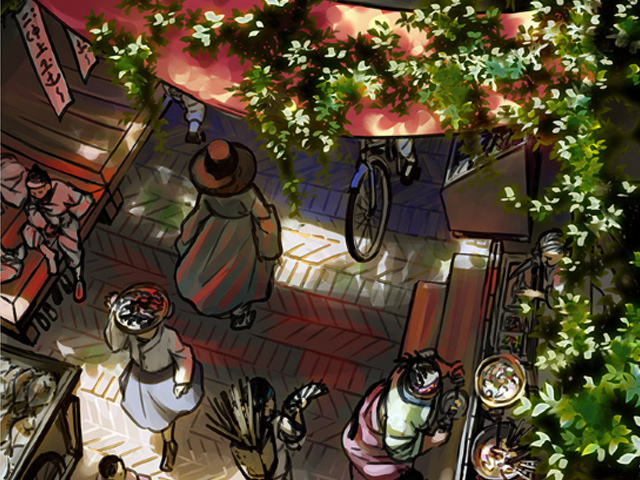 Heart of Keol has started Chapter 27, "Common Knowledge"
XII of Magic and Muses is hitting Chapter 9 on Monday, March 4th! The girls have had some stumbling blocks with their powers but Georgia, Emma and Willow seem to be on their way to cracking open their necklaces' secrets.
TOHS: The Devil's Own begins its third chapter, Proof, on March 7th! Reluctantly Dominic takes Lady Miranda to see Cabal. Though he has doubts about Cabal's culpability in the attack on Damien, proof of his innocence may be hard to come by.