Appearances, Books and Anthologies!
SpiderForest will be at Vancouver Comic Arts Fest! Stop by and visit Katherine Lang of
Soul to Call
, Ally Rom Colthoff of
Chirault
, and Christina Major of
Sombulus
, and check out the debut of our first SpiderForest anthology,
Threads
!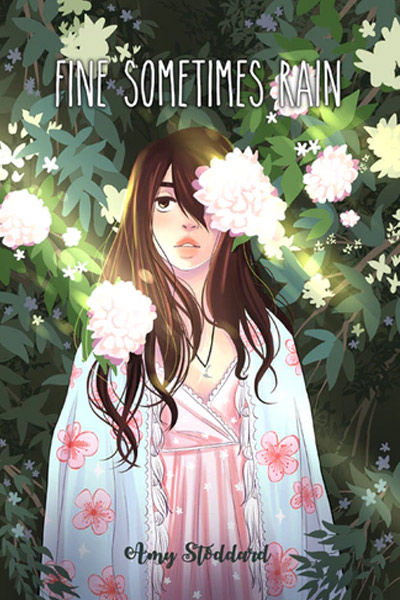 The Fine Sometimes Rain Kickstarter will be running until May 18th!
We are just a couple backers away from the halfway point to the Frida enamel pin stretch goal. Be sure to share the link if you want to hit the stretch goal!
Group Chat
– a comics anthology about friendship, is on the last days of its
Kickstarter
. It features a short sci-fi comic by Katherine Lang of
Soul to Call
. Don't miss out on this heartwarming series of comics celebrating the people who have your back no matter what.
•
Colin Tan Wei (illustrator) and Adam Ma (writer) will be making an appearance at TCAF! If you're attending, be sure to say hi!
Folklore's fifth issue has been completed, and is back to updating regularly each week.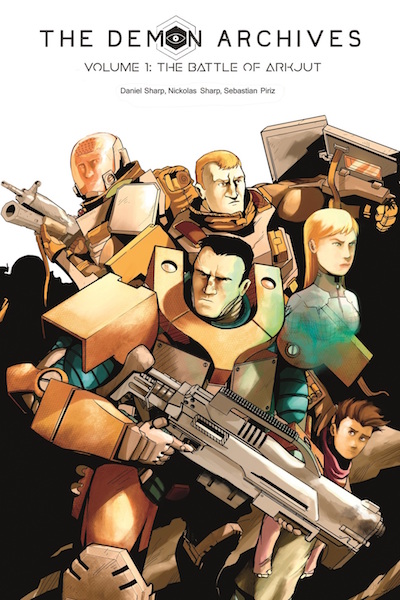 The first print volume of The Demon Archives has arrived!
Compiling the first 3 chapters and clocking in at 88 pages, join power-armored soldier Tenzin and his AI Jane as they investigate the empty city of Arkjut.

The Webcomic Almanac Anthology is on sale May 1-31, with all proceeds being donated to Project HOPE! This digital collection of webcomic art features Starlia Prichard of Castoff, Eliana Falcón of Cosmic Fish, Katherine Lang of Soul to Call, Christina Major of Sombulus, Julian Dominguez of Littlelight Asylum, Kristen Kiomall-Evans of XII: Of Magic and Muses and more.

A New Chapter Begins!
Cat Legend is returning after years of dormancy! New pages will post Monday and Fridays.

We are happy to welcome Year In Hereafter to SpiderForest, sister comic to Tistow and Tistow: Small Trolls. Welcome to the forest!

October 20 kicks off its third and final chapter, titled 'The Writing on the Wall'. Before the story reaches its conclusion, Cat and Rai are forced to face all their demons. And no-one walks away unscathed.

Chapter Complete!
XII: Of Magic and Muses is now posting Mondays and Wednesdays! Chapters 6 and 7 are now available at
the store
&
the patreon
.
Chapter 4 of Soul's Journey will wrap up in early May. Next up is the fourth intermission.

Chapter 6 has concluded for Obscurato, now is a good time to catch up. Obscurato is a fantasy adventure about a warrior grandmother on a quest to save an old friend and protect her family.