Happy New Year!
2016 is HERE! We at Spider Forest wish all of our creators and supporters the best for the upcoming year! Whether you make New Year's Resolutions or just let the day slip quietly by, we hope that 2016 brings a better and brighter future!
Mark Your Calendars!
We will be having our Winter Application Season in February! Stay tuned for the announcement!
Great Causes!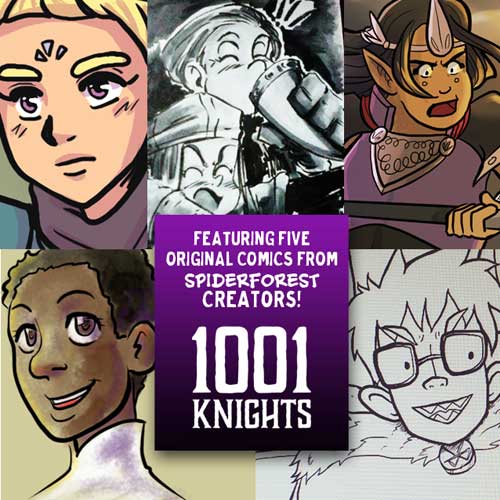 Kata Kane (Altar Girl), Christina Major (Sombulus), JD Benefield (Random Battles), Rel (Witchery, Etc.) and Jennifer Zyren Smith (LaSalle's Legacy) have teamed up with over 200 other artists to bring you the 1001 Knights anthology, which launches on Kickstarter this month.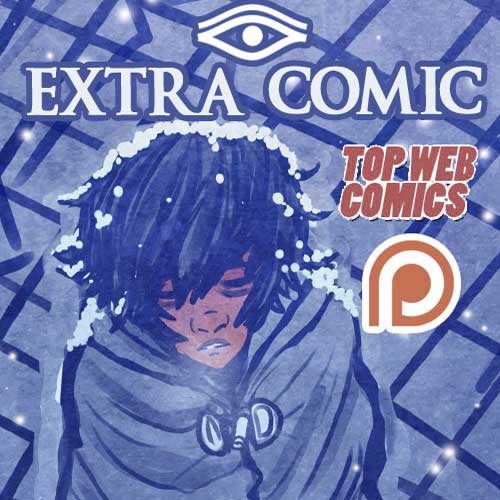 Soul to Call
is kicking off the new year by releasing a 22-page Eli centered extra comic. You can view new pages each week by
voting on Top Webcomics
, or view the first 7 pages right now on
Patreon
for a $1 pledge!
Milestones and Things of Note!
| | |
| --- | --- |
| | |
| The sixth and final volume of Malaak: Angel of Peace is complete, bringing a decade-long project to a close – although there are still ebooks and bonus material to look forward to! | Darwin Comics now has a Patreon Page! Consider becoming a patron and help support Darwin's comic making efforts! |
Many Happy Returns!
Many Forest Dwellers took some time off from their efforts to visit family over the holidays, and who could blame them? But that means we have a TON of returning comics for the month of January! WOOO HOOO!! A hearty welcome back!
| | | | | |
| --- | --- | --- | --- | --- |
| | | | | |
| Out of My Element will be returning with Chapter 8! Find out how the ragtag group will get back into Cog now that they're locked down in the reclamation! | LeyLines returns January 4th! Corruption to uncover, friendships to forge, and old mistakes to throw a wrench into the best laid plans of the present. | Sombulus returns January 5, launching into Act 6! Sydney finds the secret to break through her magical bonds and get back home… but every jump proves more perilous than the last, and Kazar and Sonia uncover a Kanite conspiracy that might ruin everything she's been working toward. | Spare Keys for Strange Doors returns on January 7th, after a three year hiatus! Toby and Marion return to deal with more bizarre problems – starting with a trip to the local supermarket, where the checkout takes a little longer than usual. | Terra returns January 13th following an unexpected hiatus! |
Well that is all for now! Be looking for the announcement regarding the Winter Application Season in the next few weeks! Have a great January everyone!
Tigershark out!