Winter begins to give over to spring! And as things begin to thaw, the SpiderForest creators are ramping up for some awesome events for the shortest month of the year!
Our Valentine's Day themed header comes to you courtesy of Jabbage (Halisi/Bouquet of Squishies from Earth in a Pocket), Lee (Ombra from Children of Shadow: Ashes), Nutty (Merlow from Court of Roses), Deo (Kessiah from Millennium), and Mr. Average (Ilya from 6-Commando)
XII's Latest Kickstarter!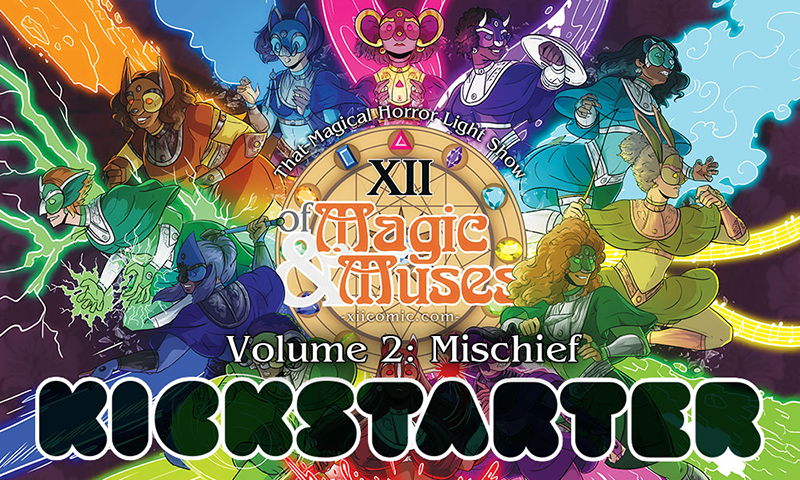 XII: Of Magic and Muses is Kickstarting Volume 2: Mischief, with the hopes to go to print just as the first few pages are hitting the site! You'll be able to get 700 full colour pages in a book or digital bundle – or an option to add on our standees from our last Kickstarter!
You can follow the link to the Kickstarter here!
---
Other Happenings in the Forest!
---