This month we're gearing up for our Third Annual SpiderForest Anthology and the subsequent Kickstarter! Haunted will feature sixteen plus all new short comics with poignant, cute, and spine-tingling ghost stories from our myriad of comic creators! Keep an eye on our Kickstarter Page for updates! This month's header is a teaser of the Anthology Cover created by Keiiii of Heart of Keol
Crowdfunding and Merchandise!
Jemma Young will be launching her sci-fi comic Temerity on June 13th on Kickstarter! Temerity is about Taeru who is a genetically enhanced super-soldier and Naia who is a sugar-addicted markswoman. Together they work aboard the starship Temerity as the best mercenary group for hire. If you want to find out more information, you can check out Temerity.space.
Other SpiderForest Awesomeness!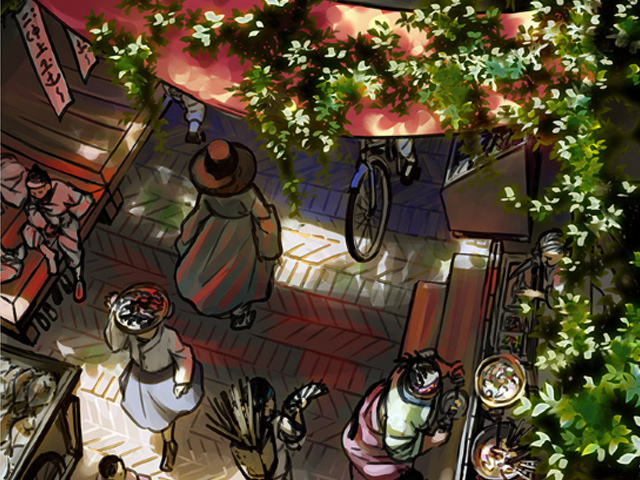 Come chat about Heart of Keol at Comic Tea Party's week long book club! The discussion begins on June 17th and runs for a week on Comic Tea Party's Discord server. We hope to see you there!
June heralds The Only Half Saga's thirteenth anniversary! Started in June of 2006 with Sins of the Father, the title now holds the distinction of being four distinct story arcs, twenty-eight chapters, and 647 pages! Swing by and take a gander, or if you're already follower take some time to reread it and comment! That's the best anniversary gift Darwin can ask for!
Saffron and Sage bids a fond farewell to Sophia Lopez as the artist on the title, and gives a warm welcome to new artist, Carlos Ruiz, creator of ASequentialArt.