The SpiderForest Webcomic Collective just finished our application process and we're so excited about our newest members, we could sing! Look for a special spotlight of our new webcomics in a few weeks! And of course, be sure to catch up on all your favorites at spiderforest.com!
Conventions and Contests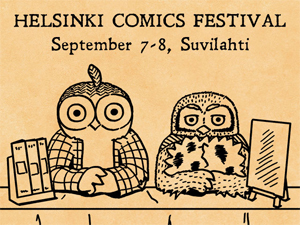 Gheralf and Vayandil of Realm of Owls will be at Helsinki Comics Festival September 7-8 in the festival's main venue, Kattilahalli! Come say "Hoo!" to us and take a look at some owlsome merch, including printed collections of Realm of Owls webcomic strips!
Kristen from XII: Of Magic and Muses will be attending Word on The Street at the Harbourfront Center in Toronto September 22! A good chance to pick up a print edition of Volume 1: Monsters in person!
Sophie of Soul's Journey will be at German Comic Con Berlin September 28 and 29 with Volume 1, prints and crochet plushies.
Michael is having a "Halloween Dress-Up Contest!" Michael's been asked by Mandy what he's wearing this Halloween and he's having a tough time deciding! Create a cute, funny, zany costume for him to help him out! Contest will be running from September 1st through October 7th! Check out Michael for more details!
Returning from Hiatus in September!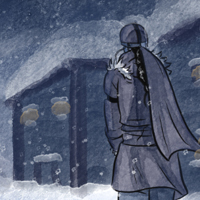 Arbalest
Arbalest returns from a long summer vacation on September 2.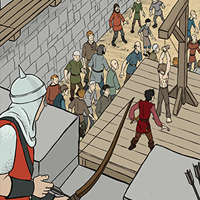 Gods of the Game
Gods of the Game will be back on September 2!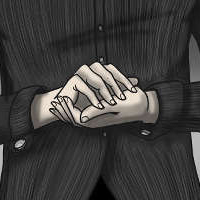 The Only Half Saga: The Devil's Own
TOHS: The Devil's Own returns from a two week chapter break on September 5th with "Prince Philippe"!
This month's header image features (left to right) Kanar from Soul's Journey, Toivo from Ingress Adventuring Company, Naia from Temerity, Seefa from Arbalest, Farran from Last Traveler, Chimalli from Corner the Maze, Vayandil from Realm of Owls, and Dominic from The Only Half Saga: The Devil's Own